«X: The Life and Times of Malcom X» la obra que cuenta los momentos más impactantes de uno de los líderes de los derechos civiles de los afroamericanos y la lucha contra el racismo en Estados Unidos, Malcom X, llega en vivo a UVK Platino Panorama de Surco este 18 de noviembre.
Esta es la segunda gran entrega del Museo Metropolitano de Arte (MET) de la temporada 2023 – 2024, creada por el compositor Anthony Davis y dirigida por el nominado al Tony por Slave Play, Robert O'Hara, que imagina a Malcolm como un hombre común cuya historia trasciende el tiempo y el espacio.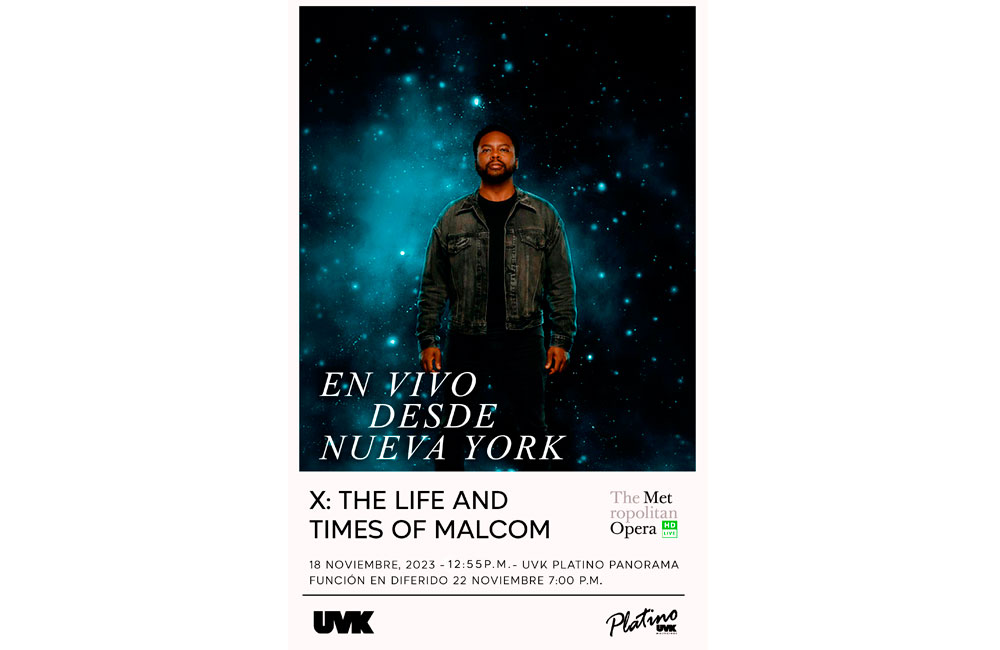 La ópera presenta 12 viñetas de la vida de Malcolm X, desde su juventud hasta su muerte: la pobreza abyecta en Lansing durante la era de la Depresión, su adolescencia en Boston y La Meca (el lugar de su fundamental hajj, la tradicional peregrinación musulmana), así como una serie de lugares en la ciudad de Nueva York, incluida una mezquita, las calles de Harlem y, finalmente, el lugar de su asesinato en 1965, el Audubon Ballroom en Broadway y West 165th Street. 
El barítono Will Liverman, que triunfó en el estreno en el Met de "Fire shut up in my bones", canta como Malcolm X junto a la soprano Leah Hawkins como su madre, Louise; la mezzosoprano Raehann Bryce-Davis como su hermana Ella; el bajo-barítono Michael Sumuel como su hermano Reginald; y el tenor Victor Ryan Robertson como el líder de la Nación del Islam, Elijah Muhammad. Kazem Abdullah dirige la partitura recientemente revisada, que proporciona capas con influencias de jazz para el libreto de la escritora Thulani Davis.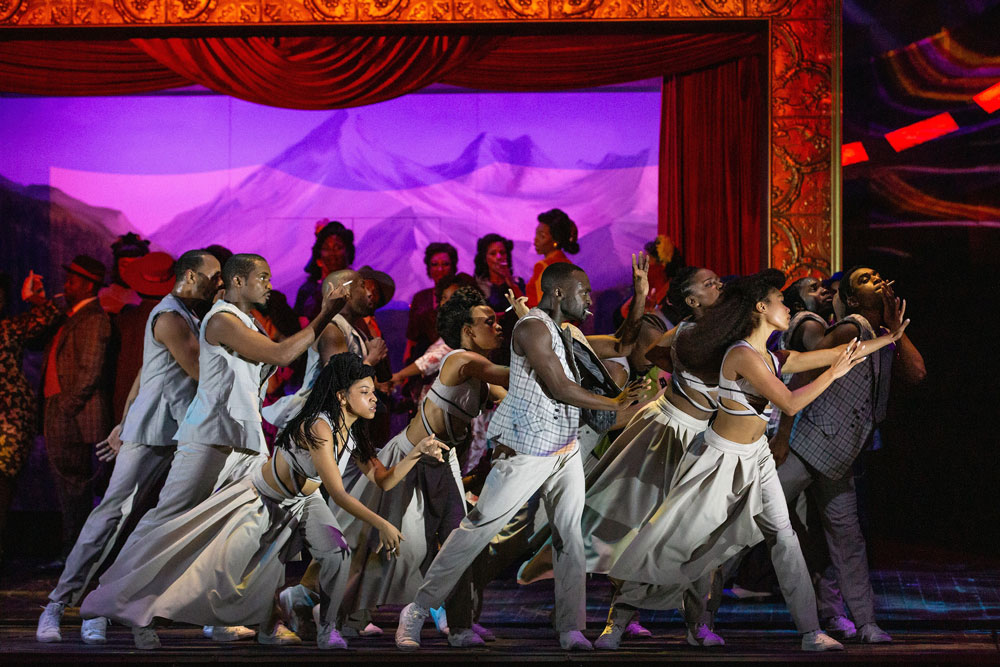 "La alianza que formamos con el Metropolitan Opera de Nueva York, hace que el Perú sea una de las pocas sedes elegidas en el mundo para vivir en primera persona los espectáculos de toda su temporada que irá hasta el 2024 en UVK Multicines", resalta Mónica Ubillus, Gerente General de UVK Multicines.
«X: The Life and Times of Malcom X» se estrenará en vivo UVK Platino Panorama, el cine VIP de la cadena que cuenta con una sala de asientos reclinables y una oferta gastronómica y cócteles signatures en su Restobar Platino. La cita es este 18 de noviembre a las 11:55 am y en diferido el 22 de noviembre a las 7:00pm.
Puedes adquirir tus entradas en uvk.pe o en la misma boletería del cine. Visita también @uvkmulticines para conocer los próximos estrenos.